Your beautiful smile is our priority.
We offer healthy and high quality dental treatment options with our world-class technologies.
If you are looking for a dental clinic in Antalya, Turkey you are in the right place. Contact us if you want dental implants, dental veneers and more information.
Dental Aesthetics / Dental Implant Center
Alanya Dental Clinic - High Quality Dental Treatments Turkey
We are a team in Alanya, Antalya, who are experienced in dental issues and in love with what we do. After contacting us, you can be sure that we will give you a unique dental treatment experience.
If you want to have your dental treatment in Antalya, Turkey, all you have to do is contact us from our contact page. You can be sure that we will be with you in all processes.
Dental Implants Alanya are artificial teeth are designed for patients who have lost their teeth for various reasons and are designed as screws and roots.
As Alanya Dental Place, we are trying to present you the most suitable look for your dentition in your Hollywood smile treatment.
We Offer Excellent Dental Treatments in Antalya Turkey.
SAVE TIME. FEEL BETTER.
Save Time and Energy by Easily Booking an Online Appointment Within Minutes.
Different people, different smiles, but the same quality.
What did they say about us?
Alanya Dental Clinic / Cosmetic & Aesthetic Dentistry in Antalya, Turkey
Antalya Alanya Dental Clinic: Exceptional Dental Treatment and a Magnificent Holiday Experience
Antalya Alanya, located on the southern coast of Turkey, is a paradise known for its beauty, rich history, and warm hospitality. This unique holiday destination is also an excellent hub for medical tourism. Antalya Alanya Dental Clinic offers you a chance to regain your smile with top-notch dental treatments while providing an extraordinary vacation experience.
Our clinic offers comprehensive dental services provided by a highly experienced and specialized team. We provide a range of treatments, including dental implants, dental veneers, cosmetic dentistry, and more. With over 30 talented professionals, we are here to give you the best care.
At Antalya Alanya Dental Clinic, we go the extra mile to make international patients feel at home. We offer a warm welcome to patients coming from abroad, and you don't have to worry about language barriers. Expert interpreters are available to guide you throughout your treatment.
The beauty of Antalya Alanya is not just within the clinic's walls but also in the breathtaking views and activities that will make your holiday unforgettable. During your time receiving treatment with us, you can enjoy the remarkable beaches, historical remnants, delicious local cuisine, and more.
Alanya Dental Clinic provides not only outstanding dental treatment but also an exceptional holiday experience. Contact us, prioritize your health, and savor your vacation at the same time. We are here to help you regain your smile.
Welcome to Antalya Alanya!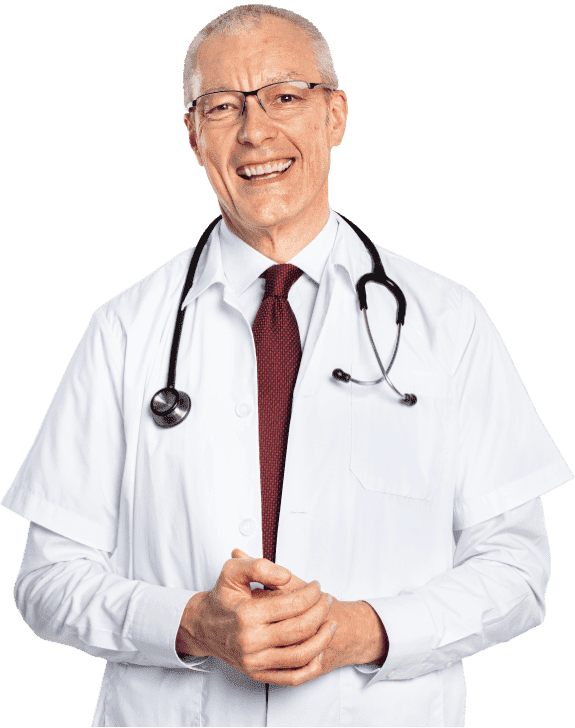 We have helped more than 14K+ people with dental treatment.
DON'T BE AFRAID OF LAUGHING!
People who choose us for all the services we provide on teeth whitening and oral and dental health are surprised by our success rates, together with the incredible changes.
Prestigious Dental Clinic

Antalya, TURKEY
We produce porcelain teeth at world standards. All our customers leave Antalya happy.
Excellent clinic, I came recently. I've had both a vacation and a treatment. I am satisfied, I recommend.
I came from Germany. I was very well received in Alanya. Also, the doctors were friendly. I came for treatment and will come again.
I did research with my sister. We were undecided, Istanbul or Antalya? Sun and sand attracted us.
Doctors are very kind and caring. The staff was very friendly. I had a zirconium crown made. I was very satisfied. I advise.
100% Recommended, amazing service and staff. This clinic change my life. Thank you so much.
I have had my teeth done in Alanya Dental Place dental clinic for 3 years and I am very satisfied. I am particularly happy that I decided to combine E.Max crowns with zirconia crowns.
WHY YOU SHOULD CHOOSE ALANYA DENTAL CLINIC?
Our Experience
Behind the friendly service we offer to hundreds of guests every month, we have years of experience.
Technical Facilities
Our office and clinic are equipped with the latest technology required today and we are ready at any time with all our technical infrastructure.
From Holiday to Health
We are working to enable people to have dental treatments and unique holidays at the same time.
Dental Treatments in Antalya, Turkey
Our dental clinic located in Alanya, Antalya city;
It provides dental coatings, dental implants, teeth cleaning, teeth whitening, dental treatments.
You can have your teeth done at the dental treatment center in Alanya, TURKEY.
You can contact us for teeth that suit you in our smile design center.
We welcome you to our dental clinic in Antalya, TURKEY for a free diagnosis.
Alanya Dental Clinic: Perfecting Smiles!
Alanya Dental Clinic is a leading institution that provides reliable and high-quality dental health services. With a team of specialized dentists and state-of-the-art equipment, they offer the best solutions to enhance every patient's smile.
With a patient-centered approach, Alanya Dental Clinic provides each individual with a personalized treatment plan. A detailed initial examination is conducted for every patient, followed by personalized treatment options. The treatment process begins in a professional and friendly environment, ensuring the patients' comfort.
Keeping up with the latest innovations in modern dentistry, Alanya Dental Clinic offers the most advanced techniques to their patients. By providing a range of services, including implants, cosmetic dentistry, orthodontics, teeth whitening, and more, they revive everyone's smiles.
The team prioritizes hygiene and sterilization, adhering to the highest health standards. Patients can rest assured that they are in a sterile environment. Additionally, comfortable waiting areas and gentle communication are provided to ensure a relaxed and stress-free experience for the patients.
Alanya Dental Clinic is renowned for its expertise and commitment to patient satisfaction. The health and trust of their patients are always prioritized. With an experienced team of dentists and modern facilities, they aim to provide the best dental health services.
Take a step towards a healthy and beautiful smile at Alanya Dental Clinic. Contact them today to book an appointment and learn more!.
Book a Dental Appointment Today
You can contact us over the phone.
If you want to have your teeth done in Turkey at the most affordable prices in the world, we will help you at every stage.
Our office (Alanya / Antalya / Turkey)
Working hours: 08:00 to 20:00
You can contact us via the contact form, we will call the phone number you send us and provide detailed information.
We usually reply within two hours.